What We Do?
We sell contemporary paintings direct from the artists studios. The work we show is selected on the basis of quality, not geography or the reputation of the artist.
The gallery opened in May 2009, is privately owned and located within easy walking distance of the centre of Reigate. It is an affordable regional gallery, which aims to create a warm and friendly atmosphere, where collectors and enthusiasts can browse our collection at their leisure. Gallery One is welcoming, non-intimidating, clearly priced and run by easy going art lovers who have a specialist knowledge of our artists.
Gallery One would like to hear from contemporary original painters, who share our view that art should be accessible and affordable, with a view to display their works or have exclusive use of our display area.
To the rear of Gallery One is "The Studio" a working artist's studio and we welcome visitors to see works in progress.
We very much look forward to welcoming you to Gallery One Reigate and The Studio.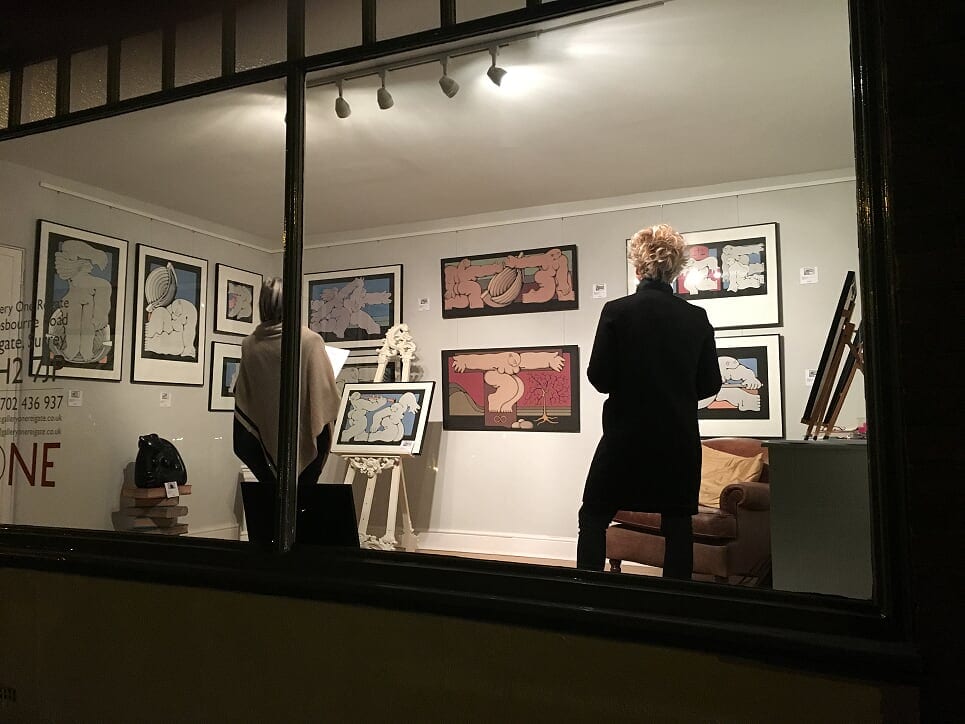 Featured Artist
Ramon Frances

Jose Miguel Roman Frances was born in Alcoy, Alicante in 1950. Frances' work is characterised by its superb draughtsmanship and the feeling of light that he manages to reflect in everything that inspires him.